Installing Dictionaries

Suomeksi

På norsk

По-русски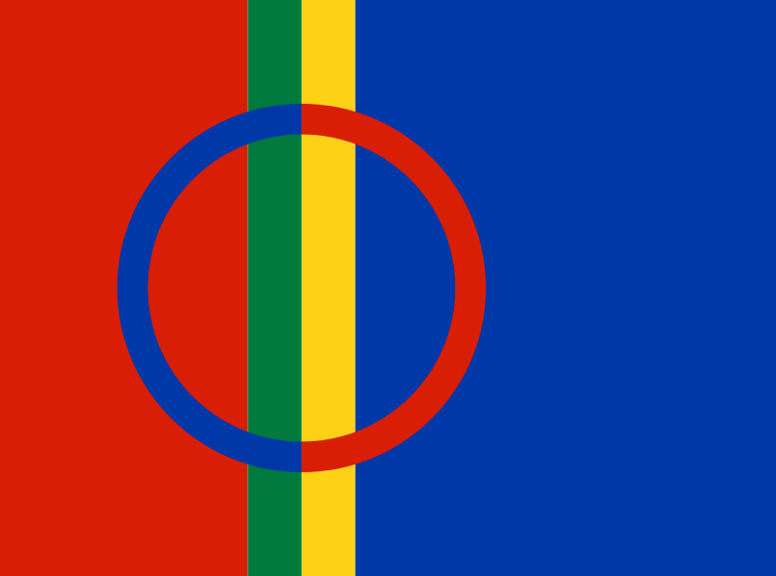 Sámegillii
Installation on Macintosh 10.5
With Mac OS 10.5 or newer, you may use Apple's own Dictionary program.
Download the dictionary file(s):
Unzip and unpack the downloaded file by doubleclicking. The result is a file that looks like a lego block:

Open the program Finder and press

shift-cmd-G

.
Write or paste

~/Library

in the window, and go to that folder.
In the Library folder there should be a folder

Dictionaries

. If there is no such folder you may press

shift-cmd-N

and make it, and give it the name Dictionaries.
Then, move the lego block file to the folder Dictionaries.
You're done!
Using the dictionary
In order to use the dictionary, you just point the cursor at the word you want to translate, and press the relevant key combination. The default key combination is ctrl-command-D (⌃⌘D). If you would like something else, you can change the key combination in System settings - Keyboard and mouse - Keyboard shortcuts > Search with Dictionary.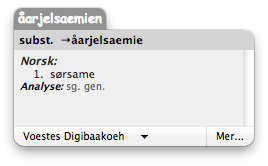 You can also look up words using the application Dictionary, found in your Applications folder (the application has a different name in some languages - the icon looks like a printed dictionary).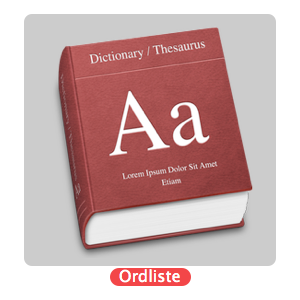 There are already several dictionaries installed, English and Japanese dictionaries come wth the system. In the Preferences pane you can turn on and off the dictionaries you want, or change the search order of the dictionaries. Just drag the dictionaries into the preferred order.